Imagine having the freedom to create your perfect daily moisturiser from scratch. This is what Skintailor is all about! In a few simple steps you will be able to design your own moisturiser tailored for your skin's needs and we will produce it for you.
Finding a perfectly matching product for your skin may be a challenging task for most people. Our mission is to make this process much easier by offering tailor made skincare products designed for your particular skin type. You tell us what you and your skin needs and Skintailor will make it happen.
We are a natural skincare brand producing our products using only the finest natural ingredients. All our products are handmade in the UK and laboratory tested. We do not test our products on animals.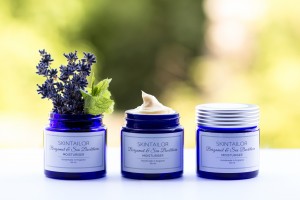 Sarah – Essex
"I have been sampling tailor-made moisturiser for young and dry skin for around two months now. I have to say my face absolutely looks and feels lovely. Thank you for making a wonderful line of products that I plan on continuing to use daily."
Bill – North London
"I was never an expert on skincare products and only occasionally used creams from my wife's medical cabinet when my skin needed moisturising. This has changed when my wife introduced me to Skintailor moisturiser for men, which I now use every day. It feels great, it smells great and I even use it as an aftershave cream."
Abigail – Central London 
"I am a chronic dry-skin sufferer and usually by mid-day I need to moisturise again to keep my face from looking flaky. With tailor-made moisturiser for my dry skin, my face stayed dewy and radiant all day, without feeling greasy. The smell is amazing and it didn't irritate my sensitive skin. I highly recommend!"